"Those who cannot remember the past are condemned to repeat it."– George Santayana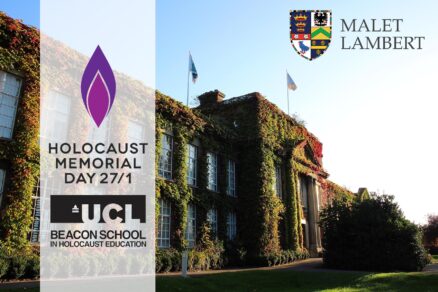 Holocaust Memorial Day provides a great opportunity to remember and reflect.
We are fortunate to still have the lived experience of those survivors who can share their harrowing experiences and memories of being subjected to one of the worst atrocities of genocide ever. The day enables pupils to come together as a community to keep the memories of the victims alive.  There are a number of great resources to support a variety of different activities including assembly, lesson resources and projects for all key stages. https://www.hmd.org.uk/ and https://holocausteducation.org.uk/2021/12/09/supporting-schools-to-mark-holocaust-memorial-day-2022/
As a UCL Beacon School (which I highly recommend) we have been able to have access to great resources, professional learning, and expertise. As Senior Leaders we can influence, remove barriers and challenges to ensure that this is incorporated and embedded into the curriculum not just for this day but throughout the year.  It is our moral obligation and duty as educators to ensure that all young people have access to learn about the Holocaust throughout their time at School. In a world of division and divisiveness, this learning has never been so important.  Education is the answer to unlocking the importance of tolerance, respect, understanding and celebrating difference. If we don't, well we know from history where that can lead us to.  Freedom does not come from the avoidance of obligation or the evasion of responsibility.
Holocaust Memorial Day provides opportunities for colleagues to lead, develop their expertise and learning. I am grateful at Malet Lambert to work our Beacon School Lead Teacher Amy Norman who has coordinated a fantastic morning of learning for 900 of our key stage 3 pupils as well as developing this learning within our curriculum.  As leaders providing colleagues with the opportunity to grow and develop is another benefit of undertaking this great initiative.
I always feel compelled that we can do more. The statistics and headline figures are truly mind blowing and hard to comprehend.  From my experience of the fantastic CPD session the stories, lived experiences and facts are truly heart-breaking and very hard to take or understand.   The @AuschwitzMuseum shares posts every day on twitter of the victims by name with images.  Men, women and children, most if not all perished.  It always stops me in my tracks as a timely reminder and a warning against hatred and indifference which is why the Holocaust Memorial Day is so important.  It provides us with a platform to keep their memory alive and prevent it from ever happening again. As outlined by the Cabinet Office in 2015:
"Every generation has to confront the Holocaust: how did it happen, who made it happen, who allowed it to happen and who will make sure it does not happen again?  Recent events in Paris and the tyranny and barbarity we continue to witness in Iraq and Syria are telling testimony of this need. It is vital that people from all walks of life learn about and understand the Holocaust, for the sake of the people who died and as way of honouring those who survived, as well as to learn contemporary lessons from this, the darkest hour of human history."  (The Cabinet Office 2015, 6)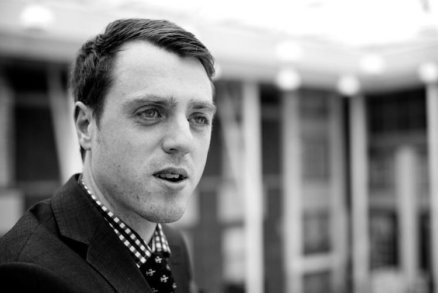 As Viktor Frankl outlines in his great book 'Man's Search for Meaning': "In view of the possibility of finding meaning in suffering, life's meaning is an unconditional one, at least potentially. That conditional meaning, however, is paralleled by the unconditional values of each and very person."
As Holocaust Memorial Day approaches on the 27th January please consider getting involved not just this year but every year as part of your School culture, ethos and values.  We often think that change is a big thing but it's a culmination of little things that can add up over time. We owe it to the victims to remember them and to ensure we educate our young people to act and that this never ever happens again.
Stephen Logan, Deputy Headteacher, Malet Lambert School