Preparing to mark Holocaust Memorial Day, the Centre's Nic Wetherall was joined in conversation by Robert Rinder MBE, to reflect upon the theme 'Ordinary People'.
In this shared audio to mark #HMD2023, Nic and Robert explored a range of themes: weaving something of Robert's own 'ordinary' family experience and connection to the Holocaust, with some of the Centre's materials, considering how research and challenging prevailing myths and misconceptions helped shaped his two-part BBC documentary series, 'My Family, the Holocaust and Me'.
The conversation turned to reflect upon Robert's involvement with an innovative national school's project conceived and developed by one of our own UCL Beacon Schools, Royal Wootton Bassett Academy (RWBA) 'The Holocaust, Their Family, Me and Us' #HtFMeUs, and also upon his engagement with our Centre and his regard for teachers attempting to wrestle with this disturbing, challenging and complex Holocaust history in classrooms across the country.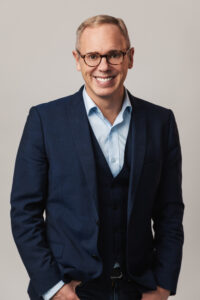 *Colleagues from secondary schools, specialist or alternative provision settings interested in finding out more, or joining the #HtFMeUs project discussed, please contact nwetherall@rwba.org.uk
** Special thanks to Beacon School QM alumni, Mrs Charlotte Lane, for ongoing #HtFMeUs and 'in conversation' engagement and support.
*** Colleagues may like to learn more about the 45 Aid Society mentioned, via https://45aid.org/
****Thanks too, to Priestlands School and Malet Lambert School – and Centres, Dr Andy Pearce, Helen McCord and Corey Soper, for their contribution to the #HtFMeUs visit/workshop at UCL IOE, London, June 2022.