Post it Note from Ruth-Anne Lenga Programme Director:
So, things are looking up….
August is approaching; England are doing surprisingly well in the football; Wimbledon highlights are available on Catch Up; and the July 19th lifting of restrictions will soon be upon us.
But, for hardworking teachers, teaching assistants, senior leaders, and school staff it will take more than that to recuperate and recover from what has been arguably the most demanding year ever. Even with some light at the end of the Covid tunnel there is almost certainly still a bumpy road ahead for schools. Our team at the Centre will continue to do all we can to support teachers through it.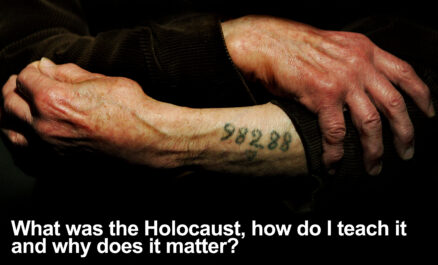 Brand new CPD offer available from September 2021:
We are delighted to announce a major development at the Centre: a powerful new CPD offer centering on a 'live-online' CPD modular programme. From September 2021 we will be offering a suite of 8 online twilight CPD modules, led by our superb team at UCL.
•   A CPD that is research informed, proven to be impactful, taught by leading experts and responsive to the needs of our time.
•   It is freely available to you in a new, fresh, flexible, online format.
•   Each module (session) provides a ready to go, 'teaching package' providing everything you need to teach a high quality, crafted lesson to your students.
Each module is approximately 1 hour and 15 mins in length can be taken on a 'stand-alone' basis or all 8 can be taken as a unit over time. A certificate of completion will be available to teachers who complete the suite of 8.
Booking will be coming soon via our website. Meanwhile, do pencil these dates in your diary:
| | |
| --- | --- |
| Date | Theme |
| Wed 29 Sep | How to introduce the Holocaust to students? |
| Wed 6 Oct | Jewish life and diversity before the Holocaust |
| Wed 13 Oct | The long history of antisemitism. |
| Mon 8 Nov | What was the Holocaust? What happened, when, where and to whom. |
| Thu 18 Nov | The actions and choices of individuals during the Holocaust. |
| Wed 1 Dec | Jewish responses to the Holocaust and Resistance. |
| Thu 9 Dec | What does it mean to survive the Holocaust? |
| Tue 14 Dec | The Holocaust: exploring significance and meaning with young people. |
Enjoy the summer and stay safe.