Message from Programme Director, Ruth-Anne Lenga
Dear Colleague
Once again, schools are facing the enormous exercise of planning for the complete return of students to our schools. This poses considerable pressure on staff to conduct the return in a safe and efficient way. No words can really express the gratitude this country should have for our schools, school leaders and teachers who have worked tirelessly to keep going and provide an education and welfare support system for its students. Our Centre recognises what you do and commends you for it.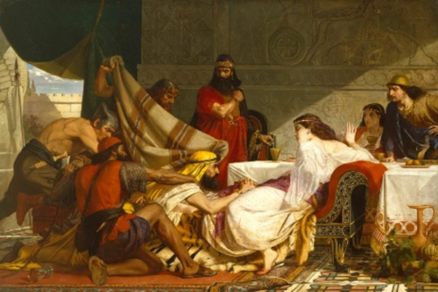 Painting: The Festival of Esther, 1865 Edward Armitage, Royal Academy of Arts.
Today is the Jewish festival of Purim. Traditionally Jewish children dress up in colourful costumes and eat sweet cakes with poppy seeds called Hamantashen. I often wonder whether the reason for this is to mask for children the actual horror of this age-old traditional story that this festival commemorates. According to the biblical Book of Esther, the Jews in 5th century BCE Persia, after years of religious persecution, faced a new threat – a murderous campaign to be waged against them. The fate of the Jews looked bleak until the Queen of Persia (who had kept her Jewish heritage secret) persuaded the King to stop the plan and punish instead the orchestrators of the crime.  The Jews, as the story goes, were then free to practice their faith without fear.
But, Jews of the diaspora have never completely been at peace in this regard. Even today, as Jews in this country mark this religious festival in synagogues and Jewish schools they will need to take the usual steps of guarding the outside perimeters of these buildings to self-protect from a very real threat of an antisemitic incident occurring.  It is a precautionary measure that Jewish communities have become accustomed to doing.
UCL Centre for Holocaust Education has itself noted an increase in schools looking to the Centre to support them in handling issues and incidents relating to antisemitism that find their way into and around their schools.  Yesterday, SLTs of our Beacon School programme, committed to working on this issue, gathered with us to consider ways to address antisemitism as a whole school priority.  Deeper understanding of the Holocaust is a critical part of this endeavour especially in light of the fact that distortion of the historical record of the Holocaust and the casting of doubt on its validity have become common expressions of antisemitic hate.  The reality of antisemitism is something that we cannot afford to mask.  It is not an inevitable phenomena – we can work to do something about it. We must do. Antisemitism presents an increasing threat not to Jews alone but to all of us. We will continue to pursue this important work drawing on guidelines from IHRA and OSCE/ODHIR.
Register for our MA
I am delighted to say that registration from the Centre's master's programme is now open. The 30 credit 10 week module: The Holocaust in the Curriculum is fully online and available free of charge to anyone who has attended one of our free CPD training courses. Please click this link for application.
Listen to the first in our programme of Podcasts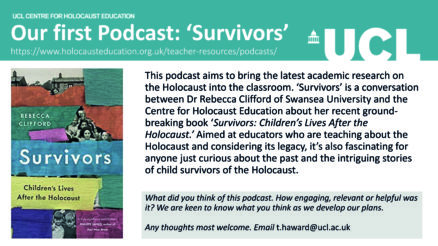 Finally, we have a fantastic podcast for you. It is the first in a series that we will be offering over the course of 2021. This podcast aims to bring the latest academic research on the Holocaust into the classroom. 'Survivors' is a conversation between Dr Rebecca Clifford of Swansea University and the Centre for Holocaust Education about her recent ground-breaking book 'Survivors: Children's Lives After the Holocaust.' Aimed at educators who are teaching about the Holocaust and considering its legacy, it's also fascinating for anyone just curious about the past and the intriguing stories of child survivors of the Holocaust.  Our very own, Dr Tom Haward, who sets a great informal atmosphere to the chat, leads the conversation. Do take a moment to listen in. You will not be disappointed.
Have a good weekend.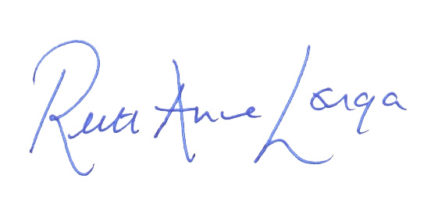 Ruth-Anne Lenga Associate Professor (Teaching) and Programme Director
Member of the UK delegation to the IHRA